Crescent Community Week 2018
12 August 2018
7:00 PM
Crescent Church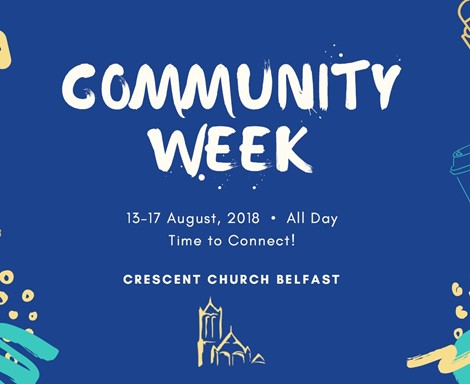 Join us as we run a series of events open to the local community. 
You can come along to the cafe each morning to enjoy some free food and drink and a chat, and there will also be evening events on throughout the week.
We'd love to see you there!
Next Steps
What's Yours? Next steps are for everyone. We're all at different stages of a journey from discovering God to becoming more like Jesus. Would you like to Explore Christianity?