Mission Albania Fundraiser - Retro Cafe
1 June 2018
7:30 PM
Crescent Church Cafe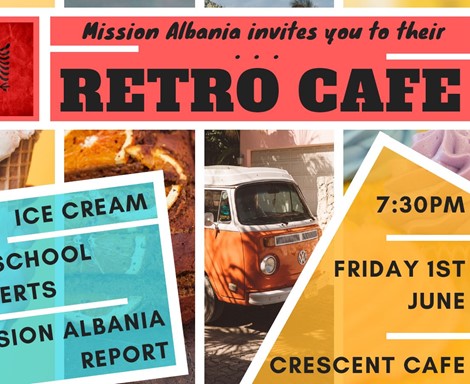 Join us as we here about Mission Albania and the work they seek to do in Albania this summer. 
You'll also have the chance to enjoy a variety of 'old school desserts' and ice-cream in their retro-themed cafe.
All proceeds will go towards running summer scheme programmes alongside CEF.
Next Steps
What's Yours? Next steps are for everyone. We're all at different stages of a journey from discovering God to becoming more like Jesus. Would you like to Explore Christianity?